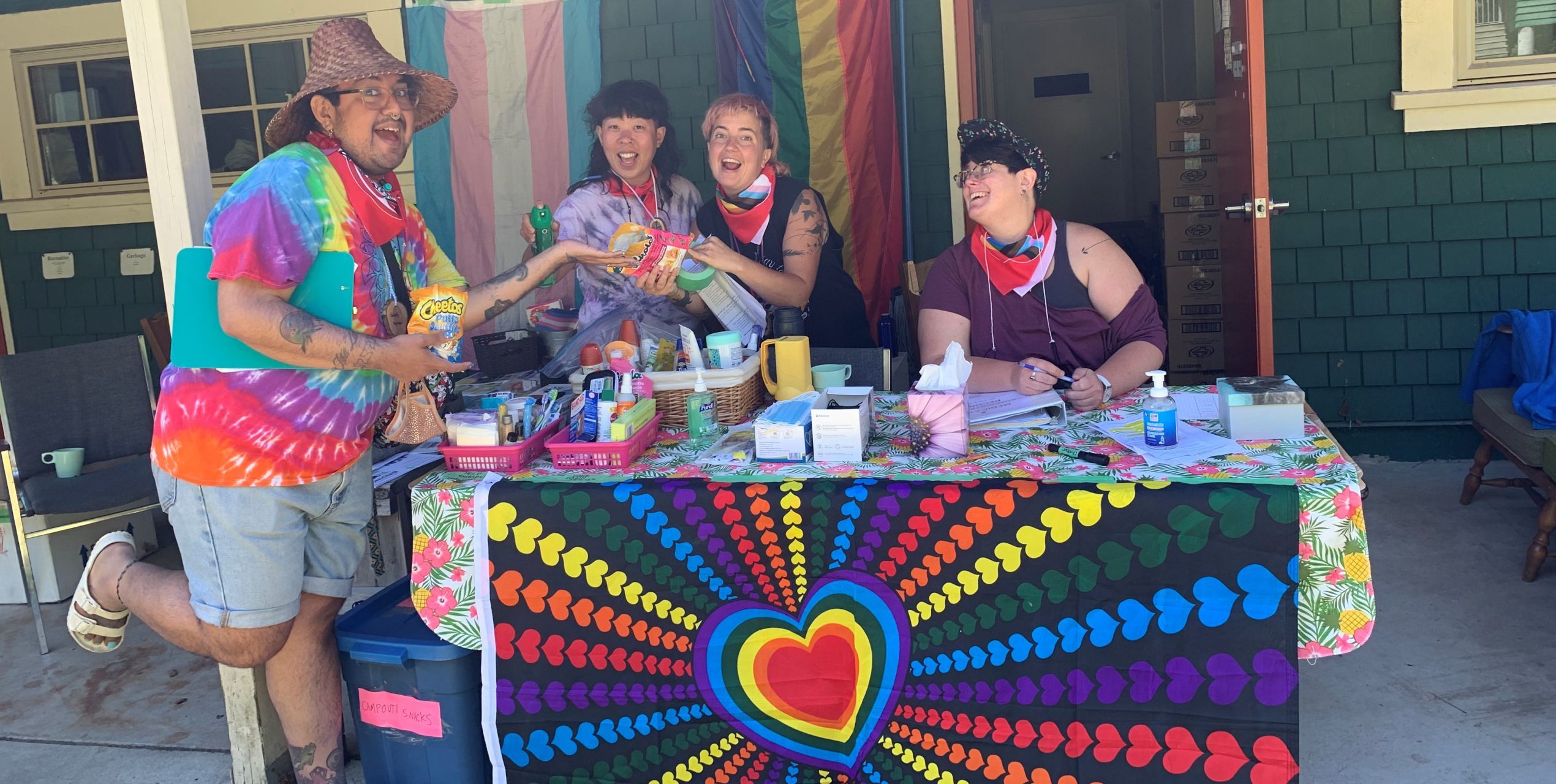 The CampOUT! Care Team is composed of trained health and safety professionals who will work collaboratively with UBC staff to support all campers, Cabin Leaders, and Community Mentors. Thanks to these volunteers, everybody at CampOUT! can rest assured that their physical, mental, and medical health and safety is being looked after.
The Care Team consists of a First Aid Attendant, a Doctor or Nurse, two Child and Youth Mental Health Workers, and a Lifeguard. If you have your WCB Occupational First Aid Level 3, Wilderness First Aid, or are a Registered Nurse, a Physician licensed in BC, or a Child and Youth Mental Health Worker in BC, please consider applying for a position with the CampOUT! Care Team.
Cabin Leaders and Community Mentors will refer campers to the Camp Director and Care Team for all issues outside of their areas of expertise. For the safety of all participants, all medications (including over the counter medications) will be secured in the Care Cabin and can only be accessed by the Care Team. There will be an opportunity on the first day of camp for all campers to meet with the Care Team and hand over medications and discuss their care needs.
2023 Volunteer Position Summaries:
First Aid Attendant Position Summary
Nurse or Doctor Position Summary
Mental Health Worker Position Summary
Care Team applications are now closed. We hope to see you apply next year!